Welcome to
PIPELINE VOLLEYBALL CLUB
#MAKEWAVES
PRIVATE LESSONS / CLASSES (INDIVIDUAL AND GROUP)

INDOOR CAMP SERIES (SUMMER/SPRING/WINTER)

SUMMER SATELLITE CAMP (MORE INFO COMING SOON - BRING PIPELINE TO YOU!)
BOYS CLUB PROGRAM

GIRLS CLUB PROGRAM (REGIONAL AND ELITE)

HIGHER LEVEL TRAINING (HLT) - ADDITIONAL TRAINING PROGRAM

VOLLEYKIDZ PROGRAM (BOYS/GIRLS K - 6TH)

BEACH CLUB PROGRAM
PROGRAMS WITH OPEN REGISTRATIONS
PIPELINE VOLLEYBALL CLUB WAS FOUNDED IN 2010. IN THE 2018-19 CLUB SEASONS WE HAD OVER 500 BOYS AND GIRLS PARTICIPATING IN OUR PROGRAMS!
JOIN US TODAY!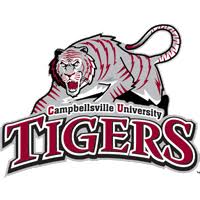 CAMPBELLSVILLE UNIVERSITY
ILLINOIS INSTITUTE OF TECHNOLOGY
CONCORDIA UNIVERSITY - CHICAGO
2018-19 Tryout Letter
A Letter From The Co-Owner / Director:
Dear Parents & Players,
I recall a weekend when I was in 7th grade, I was flipping through tv channels and came upon a Big Ten volleyball match. I watched the girls in awe; the way they moved effortlessly and attacked with such power. As I watched I thought to myself, "I want to play in the Big Ten someday. Could I ever be good enough to compete at that level?" From that moment on, competing in the Big Ten was a dream that motivated me daily. Some questioned the idea - I was too short, too skinny, not strong enough, etc. To be completely honest, the only people that truly believed I could fulfill my dream were the coaches that personally worked with me in the gym - those who saw first hand how hard I worked and my passion for the sport. Fast forward to my freshman year of high school and I received my first Big Ten college scholarship offer. At the age of 15, before I even had my drivers license, I verbally committed to play at Northwestern University, where I would not only compete in the Big Ten, but earn a full scholarship to attend one of the most prestigious universities in the world.
Like many other young girls who watch with admiration, I had no understanding of the sacrifices and hard work it would take to turn my dream of playing in the Big Ten Conference into a reality. And on top of that, when I finally stepped on campus three years after I committed, how much work it would continue to take to live out that dream. How could I know.... when I hadn't yet experienced it myself?
What many aspiring athletes see when they watch players compete at a high level (Olympics, collegiate games, championship matches) is the athletes level of play at that moment. But what they do not see are the hours spent in the gym, the constant ups and downs of growth, and the sacrifices those athletes, and their families - thank you mom and dad! - made. In short, the athletes' skill level is the product of hard work, passion, commitment, sacrifice, etc. which often goes unnoticed and certainly unknown to those who are not a part of the athlete's journey. Looking back on my volleyball career today I have a first-hand understanding of what it takes to live out a dream.
I remember my transition Northwestern Volleyball three years after I committed. Encompassing 'body' (working with my trainers to develop my body to the physical strength I would need to play in the BIG 10), 'mind' (becoming the best student I could be through balance of time management between volleyball and classroom), and 'spirit' (achievement of personal happiness through learning to be a good teammate, friend, role model, and citizen in my community), I drew from everything I had learned from my previous club coaches and vast team experiences.
From the age of 12 my volleyball dream was nurtured to reality through those coaches who believed in me and pushed me to excel. In so many ways, I have lived many athletes dreams and now I am honored to help the next generation fulfil theirs. Pipeline Girls was created to emulate my experiences and what I represent. We wish to inspire and push athletes to give their very best in every aspect of their lives and to give our athletes the tools to lead by words and examples on their respective teams and in our communities. Lastly, to inspire others to follow in their footsteps.
In our inaugural season we had the privilege of being a part of 98 young women's journeys. As I reflect on our first club season and watch many of the girls compete with their high school teams today, I take pride in the impact this program is having on their lives. Eventually one day, like myself, our players will look back with pride on their volleyball careers and attribute much of who they are to the lessons they learned through their volleyball journey, both on and off the court.
Here's to our second season! GO PIPELINE!
Sincerely,
Stephanie Holthus
Co-Owner / Director